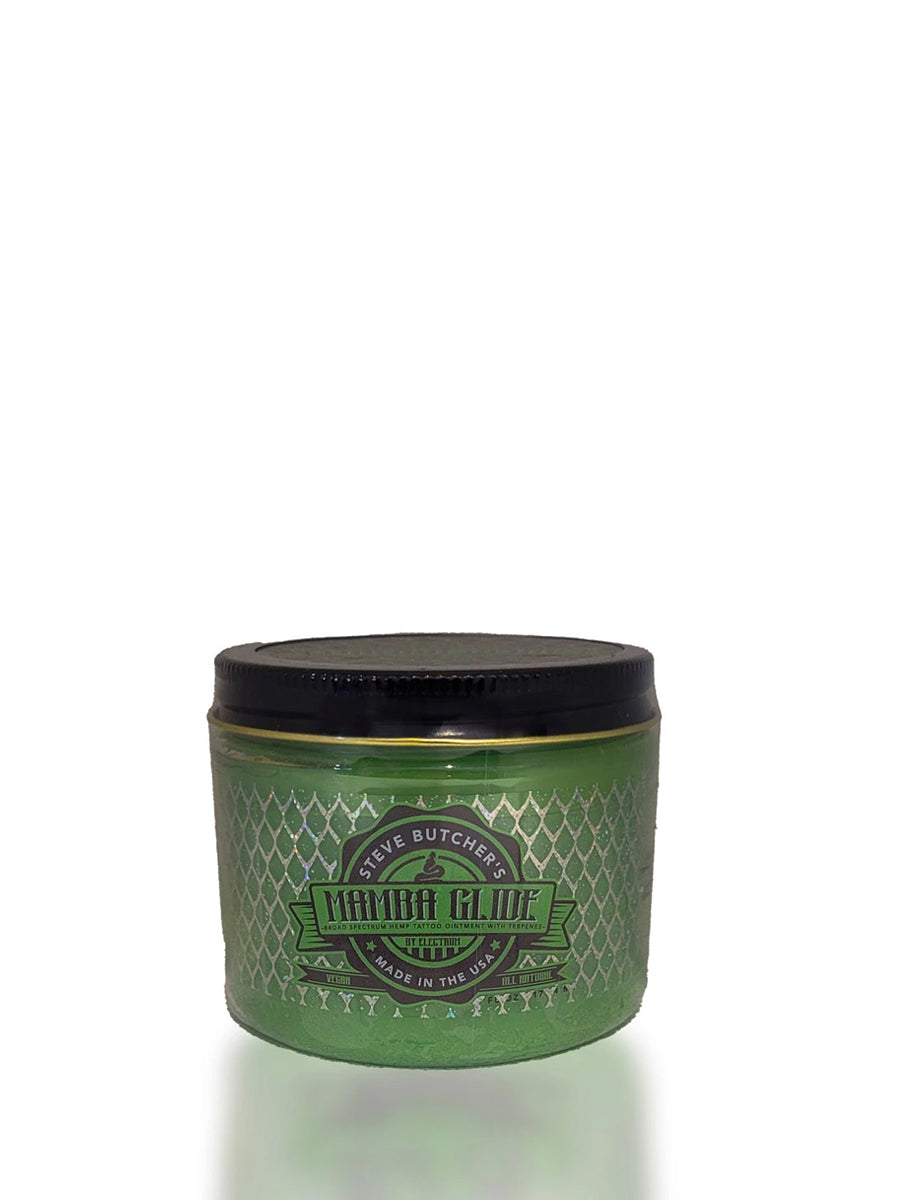 Steve Butcher's Mamba Glide
Pickup currently unavailable at 7 Queen St. N
Steve Butcher's Mamba Glide
7 Queen St. N
Pickup currently unavailable
7 Queen Street North
Bolton ON L7E 1C2
Canada
SIZE: 6oz tub
This multi-omega blend not only provides multiple health benefits for the body but the omega -7 and -9 also help to stabilize the other omegas, resulting in a more potent and long-lasting effect of the overall omegas. With the addition of vitamins, minerals, antioxidants, and flavonoids, sea buckthorn is one of the most nutritionally potent and complete omega fatty acid sources available.
Packed with 250mg CBD! CBD has been studied for its relaxing, pain-relieving, and anti-anxiety properties when taken internally, but recent research has shown that it also has calming and therapeutic benefits when applied topically to the skin. It has been shown to help reduce pain and inflammation caused by inflammatory skin conditions. CBD also has potent antioxidant effects. Because of its powerful anti-inflammatory properties, CBD can help support the skin's natural healing process.
Infused with Sour Diesel Terpenes! Terpenes, like cannabinoids, have their own effects on the body. In fact, they are thought to have an impact on the endocannabinoid system (ECS), just like cannabinoids. In case you are unaware, the endocannabinoid system is responsible for maintaining homeostasis in the body; it controls all manner of functions from sleep and appetite to mood and immune system response. CBD is able to positively influence the ECS, and terpenes could also help it to function, too.
This is part of what makes terpenes so important: They contribute to the entourage effect.
In addition to tattooing and PMU use, Mamba Glide is also great for the following:
Use to moisturize hands, feet, elbows, heels and cuticles
Great for after-laser procedures to nurture the skin and promote faster recovery
Great to soothe diaper rash or sensitive nipples from breastfeeding
Great for restoring moisture to dogs and cats elbows, noses, and paw pads